Royal Holloway students
Although we're not a university club, we welcome RHUL students.
Student rates
If, after a couple of classes, you think you're going to stay with us (we think you'll want to, once you realise how interesting and challenging learning aikido is), you will need to join the UKA (that's the national organisation to which we belong). That's a single payment of £25.00 for the whole year. After that, we have a lower rate for unwaged/student members: see our mat fees.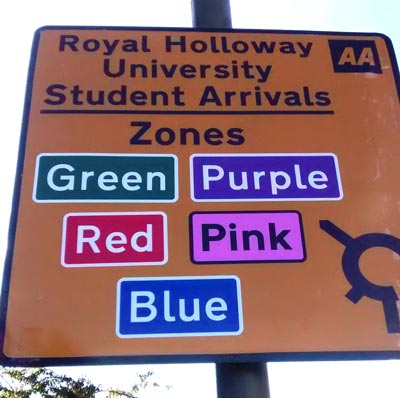 Away from home?
If you're not an Egham local, there's another reason for joining us while you're here. Aikido is widespread, so it's very likely that if you start with us you'll be able to continue training when you go home (in the holidays, or even at the end of your studies). We have current and past members from all over the world so we might even be able to put you in touch with a local club!
If you've never done aikido before see this information for beginners.
Or if you've already started aikido but have had to move away from your club to get to RHUL, then come and join us! We're part of the UKA, which is one of the largest aikikai organisations in the UK, and all our instructors have practised at the Aikikai Foundation headquarters (hombu dojo) in Japan.
Getting to class
Our Egham classes are very close to Egham station, so are easy to get to from campus: see the directions for walking from campus.